Zoë Gratwick
BVSc MSc MMedVet DipECEIM MRCVS
RCVS Recognised Specialist & European Specialists in Equine Internal Medicine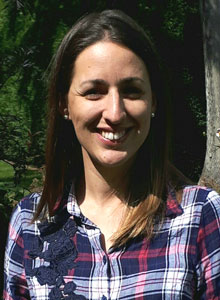 Originally from North Yorkshire, Zoë graduated from the University of Liverpool with both a veterinary degree and a master's degree in veterinary parasitology.
She initially worked in a rural mixed practice before undertaking an internship in equine medicine and surgery at the University of Nottingham. Subsequently Zoë completed a residency in equine internal medicine at the University of Pretoria in South Africa, publishing research in the fields of equine fluid therapy and parasitic disease. Following completion of her specialist training she continued at the University of Pretoria as a lecturer in equine medicine. In 2017 she returned home to the UK, taking up a locum position as a specialist clinician at Bell Equine Veterinary Clinic.
Zoë joined Oakland's as a specialist in equine internal medicine in September 2018. She is head of the equine hospital and is primarily based there. Zoë is a diplomat of the European College of Equine Internal Medicine and her main professional interests include the medical management of critically ill horses, eye disease, heart disease, respiratory disease and preventative health care, although she enjoys all aspects of disease investigation and management.