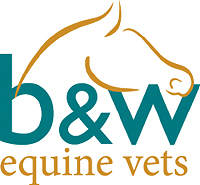 The B&W Equine Hospital in Gloucestershire is one of Europe's most advanced multi-disciplinary referral centres.
The state-of-the-art purpose-built hospital, which is the largest in the South West, is staffed by a team of internationally renowned European and American recognised specialists in surgery, orthopaedics, diagnostic imaging and internal medicine.
The hospital boasts a full range of surgical, diagnostic and intensive care facilities, extensive stabling, isolation units and intensive care suites. Other facilities include nuclear scintigraphy, radiography, dental and standing surgical suites, multiple examination rooms and a full on-site laboratory.
B&W Equine Vets also has its own stud and fertility unit based at the Willesley Clinic near Tetbury. Comprehensive stud and reproduction services offered include; stallion and mare infertility investigations, artificial insemination, embryo transfer (including recipient herd) and semen processing for shipping and freezing.